"Earthbound souls know only the underside of the atmosphere in which they live . . . but go higher – above the dust and water vapor – and the sky turns dark until one can see the stars at noon."
Jacqueline Cochran was the first woman to fly faster than the speed of sound (Mach 1, about 767 mph) on May 18, 1953. She was also an aviation pioneer who was the first female pilot to make a blind instrument landing and take off from an aircraft carrier. By the time of her death in 1980 at age 76, Cochran held more aeronautical speed, altitude, and distance records than any male or female pilot in history.
Born on May 11, 1906, as Bessie Lee Pittman, Cochran had little formal education. Her family moved to Georgia in 1912, and the young girl started working at the local cotton mill for six cents an hour for a 12-hour day.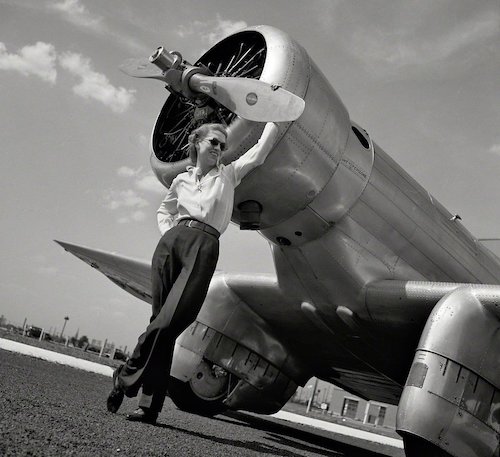 Over the next 15 years, Cochran left the mill for a live-in position at a beauty salon, got married at age 14 to Robert Cochran, had a son when she was 15, watched her son die when she was 19 and would be divorced by age 21.
She moved to Florida to attend nursing school and worked a short time in a medical office before returning to life as a beautician and moving to New York City. By 1932, when Cochran was 26, she was ranked among the top hairdressers in New York.
She met her future second husband, lawyer and industrialist Floyd Odlum, at a cocktail party and told him of her plans to sell cosmetics on the road. With the Great Depression underway, Odlum encouraged Cochran to learn how to fly as a competitive advantage over the other saleswomen.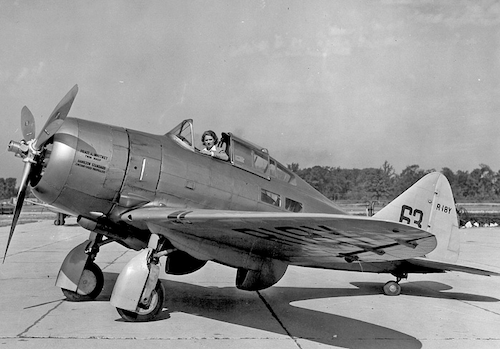 Cochran took her first flying lessons in 1932 at Roosevelt Flying School on Long Island, earning her pilot's license in only three weeks. Due to her lack of education, she was nervous about taking the written test and fast-talked the instructor into letting her earn her license with a verbal test.
Falling in love with aviation, she quickly earned her instrument rating as well as commercial and transport pilot licenses.
By 1934, she had enough flight time and confidence to enter the MacRobertson Air Race from London, England to Melbourne, Australia. Unfortunately, a mechanical issue in Bucharest, Romania grounded her and kept Cochran from completing the race.
Between flight training and flights, she created Jacqueline Cochran Cosmetics, Wings of Beauty, in Chicago and Los Angeles in 1935. Cochran would fly around the country, delivering test products, and building her distributor network. As a result of those air travel experiences, she even created a moisturizer to help reduce dry skin that came from high altitude flying. That business continued to grow under her leadership until she sold the company in 1963.
Also, in 1935, Cochran became the first woman to enter the prestigious Bendix Transcontinental Air Race. The point-to-point race from New York to Los Angeles offered a $15,000 prize and was created to encourage engineers to build faster, more durable, and more reliable airplanes. She didn't place her first time out, but would go on to place third in 1937, and win the race in 1938, flying Alexander de Serversky's P-35 pursuit plane.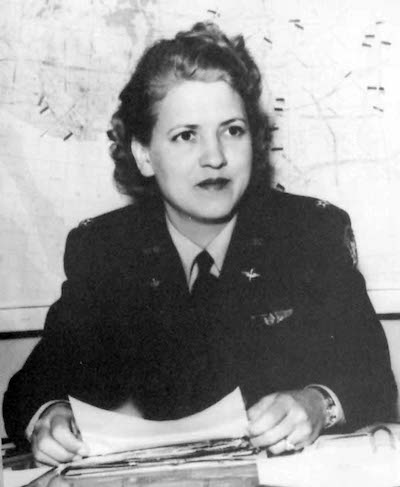 As conflict was growing in Europe, Cochran pushed for women to be used in wartime aviation. In 1941, with nearly all male pilots actively flying combat missions, she recruited an elite group of female pilots to fly military aircraft in England for the Air Transport Auxiliary.
Impressed with her success and leadership, the U.S. Army soon asked Cochran to organize the Women's Flying Training Detachment (WFTD) to train other civilian female pilots in anticipation of a similar shortage of American military pilots.
The WFTD was merged with the Women's Auxiliary Ferry Squadron to form the civilian Women Airforce Service Pilots (WASP) with Cochran serving as the unit's director. From 1943 to 1944, WASP pilots flew more than 60 million miles ferrying aircraft, personnel, and towing targets.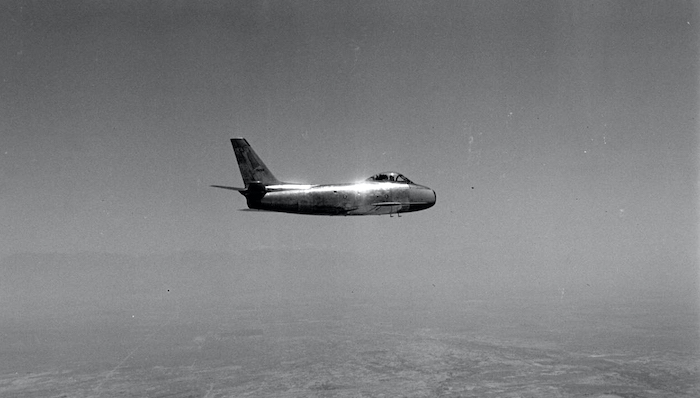 Following the war, Cochran was commissioned as a lieutenant colonel in the U.S. Air Force Reserve and started piling up multiple speed records. With coaching from Major Chuck Yeager (the first male pilot to break the sound barrier in 1947), she flew a Canadair F-86 Sabre jet to become the first woman to break the sound barrier on May 18, 1953. Throughout that record-setting flight, she averaged speeds of 652.3 mph.
In 1961, she flew a Northrop T-38 Talon to set more speed and altitude records, including a flight at 56,071.8 feet.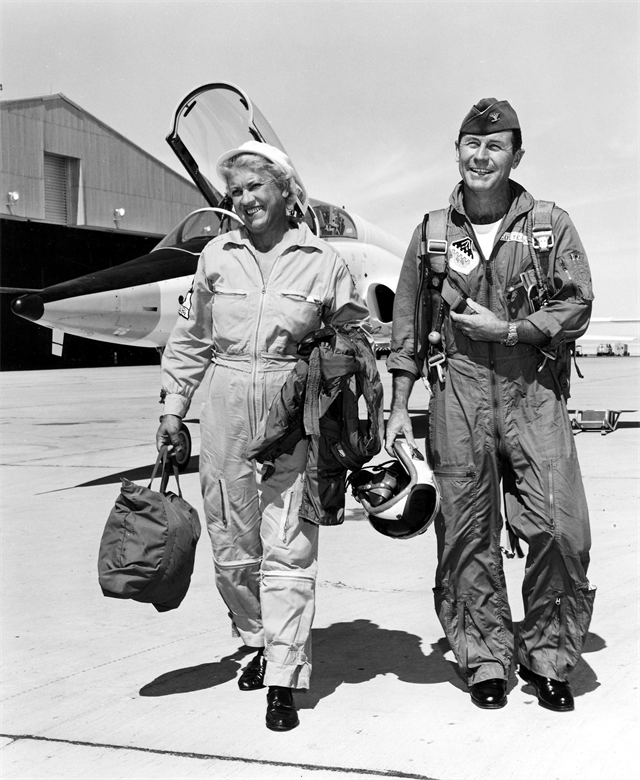 By 1964, at age 58, Cochran flew a U.S. Air Force Lockheed F-104 Star Fighter to become the first woman to fly at twice the speed of sound, Mach 2.
Among her many accomplishments, Cochran was a 14-time winner of the Harmon Trophy, which is awarded to the best female pilot of the year. For her leadership of the WASP, she received the Distinguished Service Medal, as well as three Distinguished Flying Cross awards for her other achievements. She was also the first woman inducted into the Aviation Hall of Fame.
You can learn more about Jackie Cochran from her two autobiographies, "The Stars at Noon," and "Jackie Cochran."